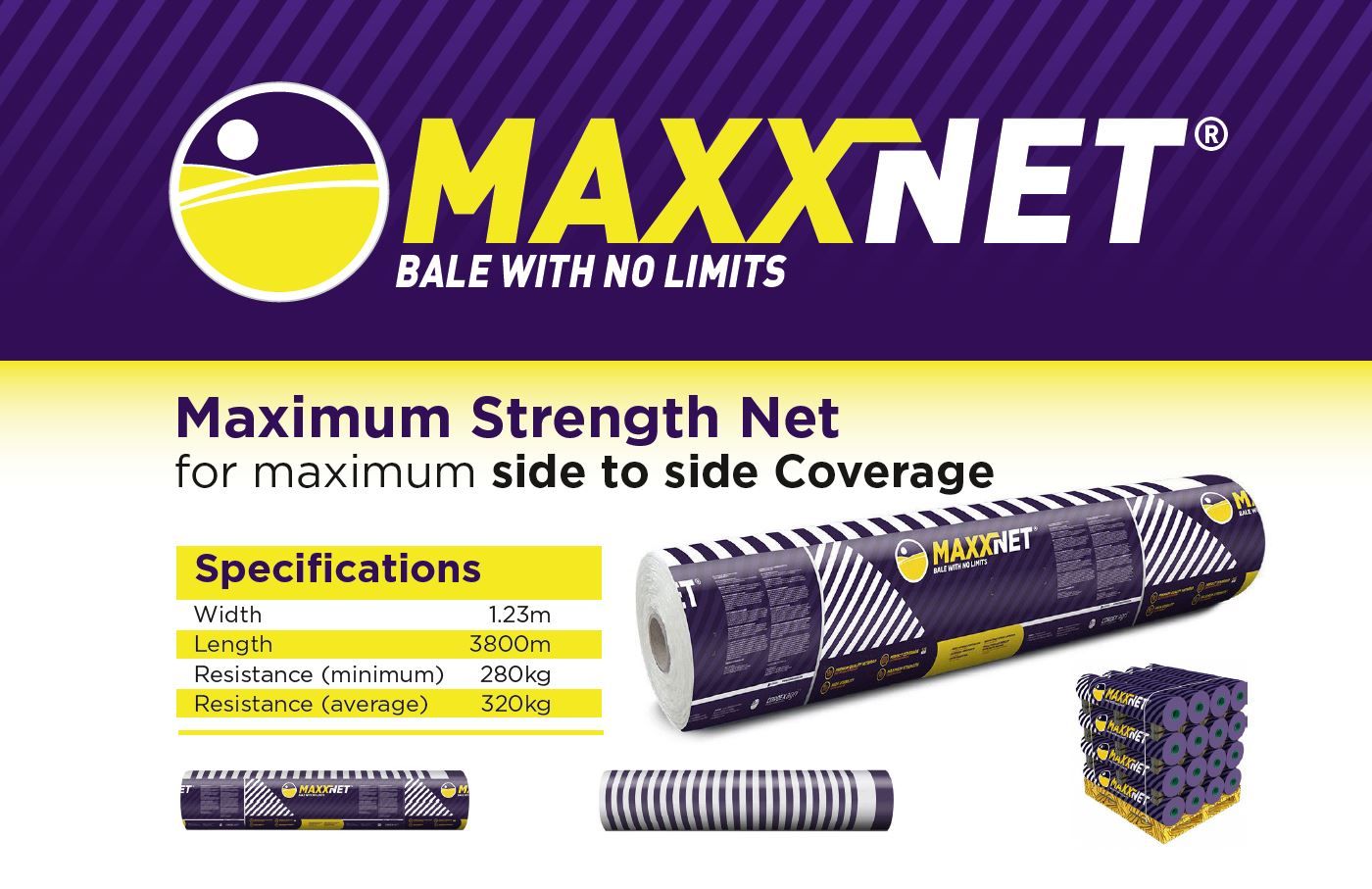 Farmers and contractors value ultimate round baling performance and MaxxNet® always delivers perfectly covered round bales.
With MaxxNet® you can now push your baler to its limits. You get a superior tensile strength netwrap packed together with a 48 chain perfectly balanced construction, ultimately designed to spread the net across the entire bale surface.
With MaxxNet® baling professionals can now "Bale With no Limits".

Customers using Maxxnet®
Graeme Fairless Contracting - Manawatu Deep Stream Contracting - Otago